I've been wanted to get this journal from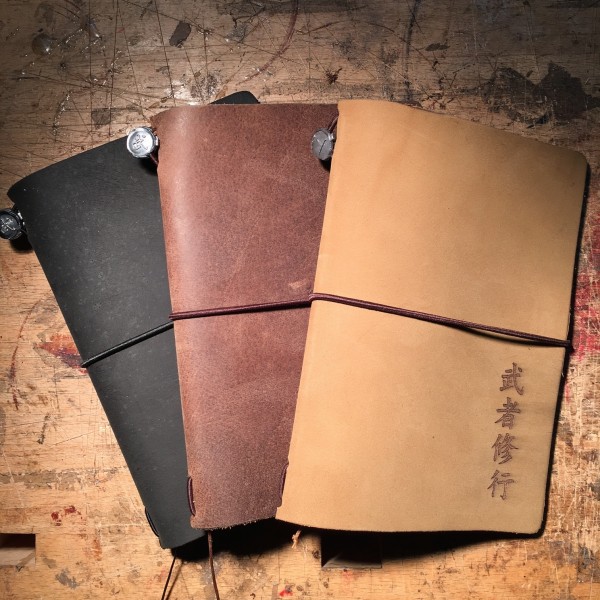 However, I wanted to start journaling right away, so I found this leather journal cover on Amazon that comes with a 3.5×5.5in insert with dotted pages. Replacement notebooks are cheap (you can use field notes, field books or moleskine cahier).
Compared to the Musha shugyo nikki (means "warrior quest/pilgrimage journal") it is only $14.95 whereas the one from Bujin design is $54 plus VAT and shipping.
It comes with an elastic strap. Somehow you can insert three notebooks but I have yet to figure that out.
Hopefully by journaling I'll be able to further incorporate what I learned during first and second practice.
Maybe if I get access to a laser cutter I'll engrave something on the cover.
Leather journal

Dotted pages